When is an invoice not an invoice?
When it's not generated
It's generated but not sent
When there's an error
Not delivered to the correct billing address
All of the above.
Regardless of the services or products that you sell, or indeed the size of your organization; at some point someone in your team will need to raise an invoice or at the very least generate and record some form of communication to collect a payment for the work agreed.
If you're already using Salesforce "out-of-the-box" or have some customized CPQ, you have a couple of choices of how to integrate your invoicing and billing.
Firstly you could build custom objects off your "opportunity" object to generate and send invoices through Salesforce, and then transfer that information over to your accounting system.
The other approach is to integrate Salesforce with an Accounting System – and feed that accounting system your invoice information to generate invoices and bill through that.
To keep things simple, we'll call these two Salesforce Based, and Accounting Based; and we'll explore the possibilities within each approach.
With a Salesforce Based approach, Salesforce generates your invoices and optionally sends them to your customer. The second step is to push that invoice data to your accounting system. Why would people want this? Because a Salesforce Based approach offers the greatest flexibility.
Accounting systems don't have custom fields and custom objects, but Salesforce does. Salesforce also has workflow, triggers, and approval – amazing things that the majority of accounting systems won't have. So with a Salesforce Based approach, you gain massive flexibility with minimal data-friction for passing your invoice data to your accounting package.
Ok, now let's look at the options for Salesforce Based approaches:
Salesforce Invoicing Options
Quotes (Object within Salesforce)
Many people overlook Salesforce's native Quote feature, but it has some amazing things going for it. It works out-of-the-box, most consultants are familiar with it, and it's freely included with Salesforce Professional Edition and up. Use Quotes if your pricing is incredibly simple and you don't have to worry about recurring billing.
Conga
The Salesforce Quotes PDF lacks both style and the ability to pull dynamic content, so people often graduate from Quotes to Conga Composer. Conga will allow you to create beautiful PDFs, Word documents or Excel documents in the click of a button. So if you have a brand manager or the corporate identity police are watching your every move; you will keep them smiling as you produce automated documents like a design guru. And unlike Quotes; Conga can pull data from custom objects. In addition, Conga's per-user licensing model also works great for small companies.
Invoice IT
While Salesforce Quotes and Conga are both great for simple needs, once you add in complex billing, recurring billing with Salesforce, metered usage, revenue recognition and any aspect of CPQ (Configure-Price-Quote) you start to push against the upper bounds of those systems.
If you've reached that point, or you're looking for an automated enterprise billing solution. Invoice IT is the next step.
Invoice IT is 100% native to Saleforce1, providing full CPQ + Billing + Revenue Recognition functionality. It enables you to configure and send quotes, process orders and accurately calculate billing values to produce invoices which could include one-off, milestone, subscription or rate plan tariffs with the added value of calculating commissions as well as regional tax.
Payment collection options are included and revenue is recognized either within Invoice IT or your preferred accounting package – to fully automate your sales and billing process.
It doesn't stop there – we have extended our billing engine using Heroku – which allows Invoice IT to integrate with e-Commerce platforms and be scalable to manage millions of transactions per device.
So whether you have connected devices or supply services, Invoice IT has been specifically designed to integrate with usage and metered data for IoT transactions, allowing seamless delivery of services with no revenue leakages.
With an Accounting Based approach, you lose the flexibility above, but provided your business processes can fit into the limited feature set of your accounting package, and provided there exists a well-supported integration between Salesforce and the accounting system, then this is the quickest and easiest approach.
As above; let's look at the options available for Accounting Based solutions:
Salesforce Accounting Options
Xero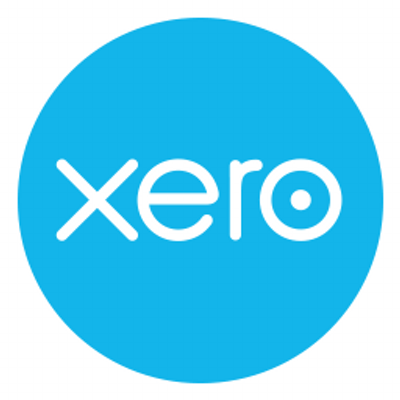 If you use Xero and Salesforce, then the number one option is Breadwinner, which does a great job integrating the two. It even allows you to have multiple Xero orgs associated with a single Salesforce org. What we like about Breadwinner is how it automatically pulls Invoice data from Xero into Salesforce and keeps it up to date automatically. Breadwinner also creates Invoices—but through a manual process requiring a few clicks. If you need invoices created automatically via a trigger-esque mechanism, then we suggest you look instead at Zapier, Carry the One, or OneSaaS.
Quickbooks
There's a big difference between Quickbooks Online and old-school desktop-based Quickbooks. If Desktop based, then there are a number of options like DBSync, which is the most popular, as well as Autofy, Interweave, Workato, and a few others. The challenge here is that you are responsible for keeping their software running smoothly on your Windows
computer.
If you are using Quickbooks Online, we'd again suggest Breadwinner, which is just about to release their Quickbooks Online integration with Salesforce. Given that it's very similar to their Breadwinner for Xero product, we think it will be a big hit.
NetSuite

While you can use a generalized integration like Dell Boomi to integrate with Netsuite, Breadwinner has released another integration that's dedicated to integrating Salesforce with NetSuite. This is complemented by their other integration which connects Stripe and Salesforce.
Conclusion
Now, returning to the original question: When is an invoice not an invoice? Well, by extending your Salesforce functionality and creating triggers in your workflow to automatically generate orders from your opportunities then using DocuSign to verify orders and subsequently – seamlessly generate invoices – well, regardless of whether you are in sales, logistics or accounts, an invoice is an invoice when the opportunity is closed – won!